ABOUT THE BAND
Just Because has been a band for over 20 years. Originally founded by Rory and Rich. After several years of finding the right mix of talent Richie decided to part ways and it was looking like the end of JB was near. Then Rory decided it was time to look further and explore the Orange County music scene talent. He came across Ron a drummer of many musical influences. After a debut show in HB Richie decided it was time to get back into the band. After a couple of bass players and a several songs later JB was in the market for a new bass player. Rory met Beau at a show in Hollywood and the rest is history. Enjoy the read.
A Little About Beau Because. . .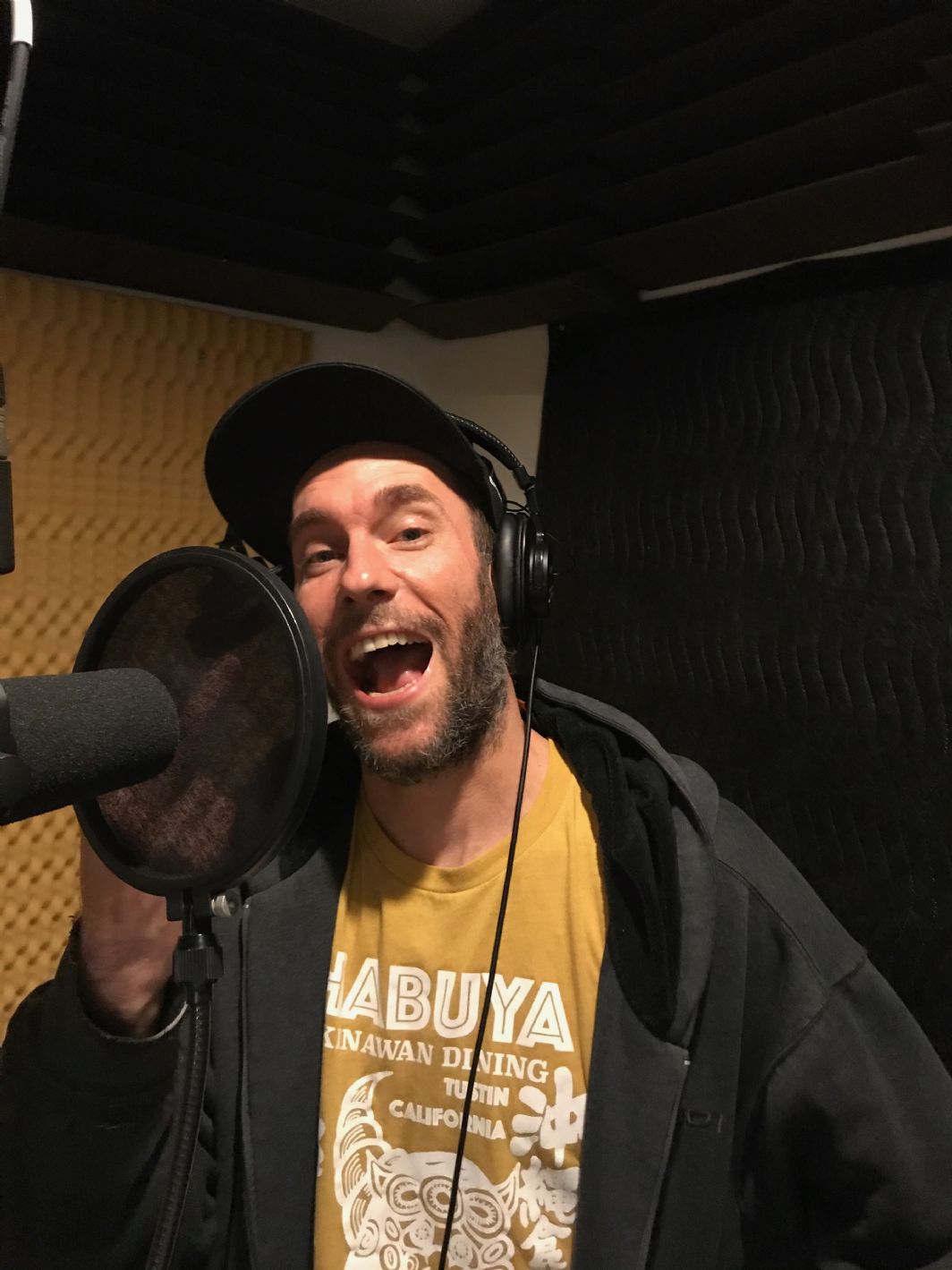 Beau is the newest member of the band... He enjoys a juicy steak, loves hanging out with friends and loved ones. Especially likes Hello Kitty; Yakitori and Slapping the Bass... Especially Dislikes Justin Bieber; Drama and Bullshit.
A Little About Rich Because. . .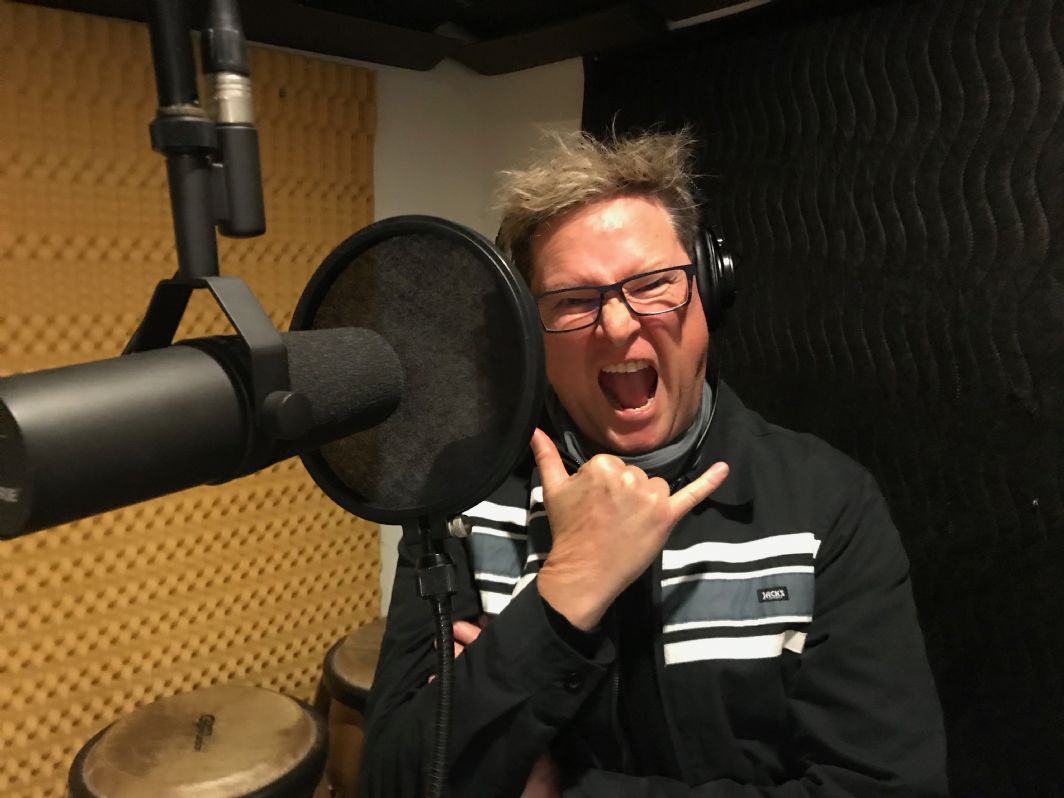 Richie is an old punker, guitar player, singer born and raised in Huntington Beach, CA. He wears Hurley clothes (www.hurley.com). He hates exercise. He loves to golf, drink Guinness, and sing Irish folk tunes (not at the same time). Richie has been rewarded with a long musical career spanning several decades of diverse punk rock genres. Here are a few excerpts from a Rolling Stone Magazine article titled "Dick Paul Jr. another legend of OC punk rock guitar": "My parents bought me my first electric guitar in 1976. A couple school kids and I hastily formed a band and started playing Sex Pistols, Clash, and Stranglers covers. Soon we were playing parties that were shocking our parents." "No Real Attitude (NRA) originated in 1978. We were four kids from Edison High School playing original punk rock. Soon we were playing parties that were shocking the establishment." "The highlight of the 80's for me was when East Bay Ray (guitar player for the Dead Kennedy's) approached me after a gig we played together at Madison Square Gardens in Phoenix Arizona and told me he really enjoyed my style of playing. He even named a favorite song (Police State) and asked me to show him how to play the intro ... I thought that was very cool." For more information, please visit the following web sites: www.whitekaps.com/rich.HTM www.richardkranium.com Also, do not hesitate to contact Richie at the following email address: rich@whitekaps.com Not all requests for correspondence are rejected
A Little About Ron Because. . .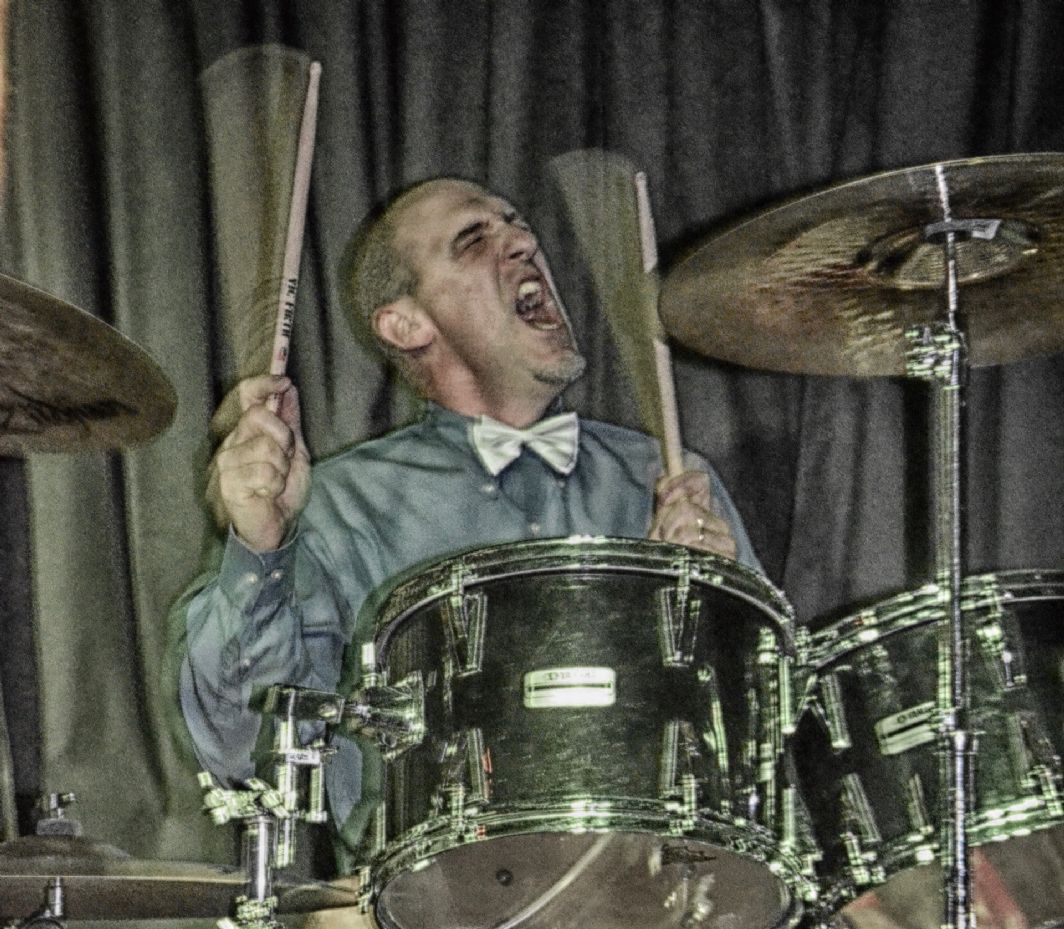 My journey to JB is a really cool story. I have been in the local music scene forever. I started playing punk rock music back in the 80's and it evolved into speed metal and then Rock n Roll. As the world turns It seems I was destined for punk rock. My time with JB has been fun and exciting. On a personal level, I enjoy spending time with my wonderful family (wife and two kids) playing baseball and camping. I spend most of my time at home when I'm not at work. I have a favorite pastime tradition that we call pizza night. Every Friday night my family and I, including my mom, sisters and brother, get together and have pizza and enjoy each others company, no kidding! We have been doing this for 30 years, a tradition started by my late Father. Well that's it for me, I look forward to seeing you at the gigs.
A Little About Rory Because. . .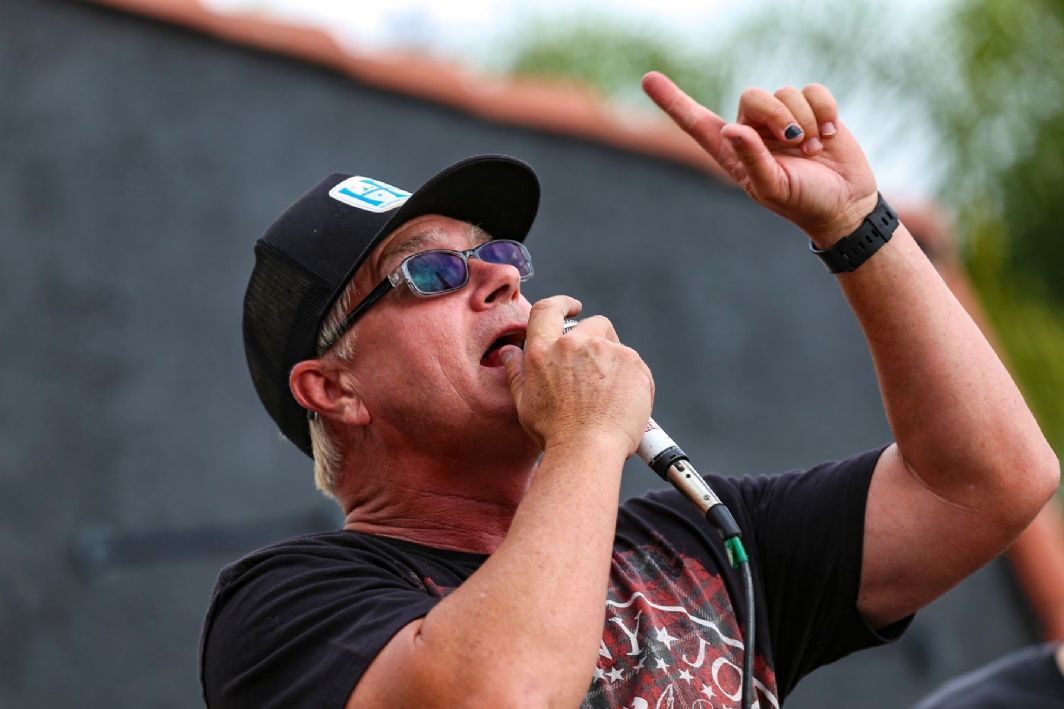 HELLO KIDDIE'S. MY JOURNEY INTO 'PUNKVILLE' STARTED WHEN I WAS A KID. GROWING UP I WOULD CATCH RIDES TO SHOWS WITH MY FRIENDS FROM 'SHATTERED FAITH'. I'VE BEEN TO MANY MEMORABLE SHOWS, INCLUDING THE FAMOUS BAD RELIGION "RIOT SHOW" IN LOS ANGELES. I REMEMBER A NIGHT I WENT TO THE SANTA MONICA CIVIC AUDITORIUM AND SAW THE CIRCLE JERKS, SOCIAL DISTORTION, BAD RELIGION, AND THE DESCENDENTS ALL PLAY IN ONE NIGHT. WHAT A FUCKIN' GREAT TIME THAT WAS. I'VE PLAYED IN PUNK BANDS SINCE I WAS 14 WHEN RICH AND I STARTED "N.R.A.". JUST BECAUSE HAS GONE THREW A FEW LINE UP CHANGES IN THE PAST 20 YEARS BUT WE ARE STILL PLAYING MUSIC THANKS FOR COMING, RORY